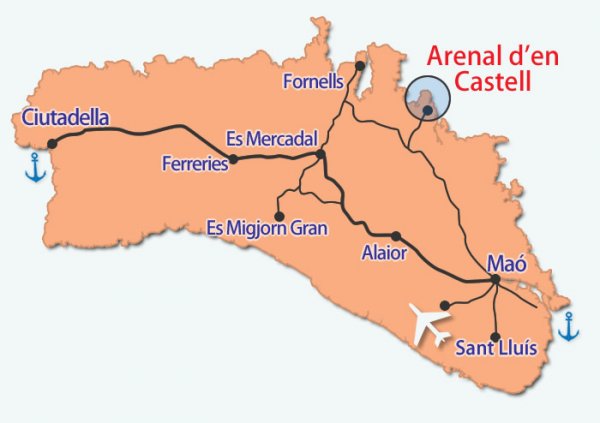 Our apartments in Menorca are in Arenal d´en Castell.
Arenal d´en Castell is located in the North of Menorca, half an hour distance from the airport. The beach in Arenal d´en Castell is big, safe and with fine sand, it has got Red Cross service and daily cleaning.
There are bars, restaurants and supermarkets and a little night life. It's recommended for families and people who are looking for a quiet place.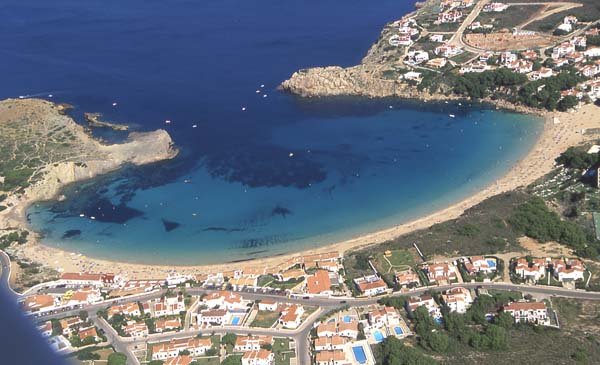 Apartments in Menorca
Click any of 3 Menorca apartments promotions for details of services, images of apartments, availability and updated prices.
Our apartments are more than a simple accommodation in Menorca, they are the concrete possibility of combining vacations, leisure and relax in the same place: intimate and personalized.
All apartments have spacious environments, with fully equipped kitchen and private terraces overlooking the beach.
How to get to the apartments.
Rocas Marinas Apartments: