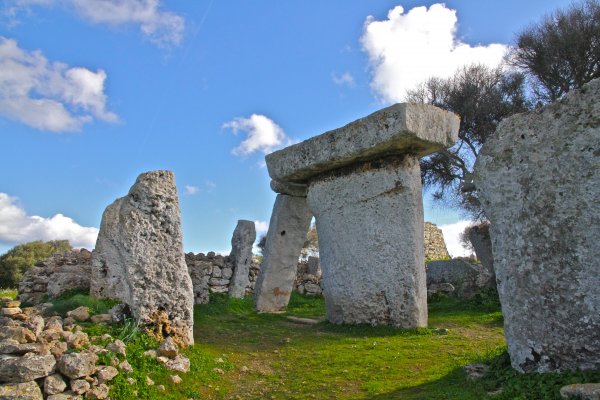 The cultures have left an important legacy in Menorca, by this the historians; say of Menorca, that it's an outdoor museum.
Of the prehistoric times they emphasize "Taules", the megalithic graves, "Talaiots", "Navetes" and prehistoric towns.
Menorca has been object of different conquests and dominions on the part of the Romans, Arabs, the crown of Aragon, the kingdom of Majorca, incursions of English pirates and the conquest of the English and the French complete an important heritage and cultural legacy that must be visited.