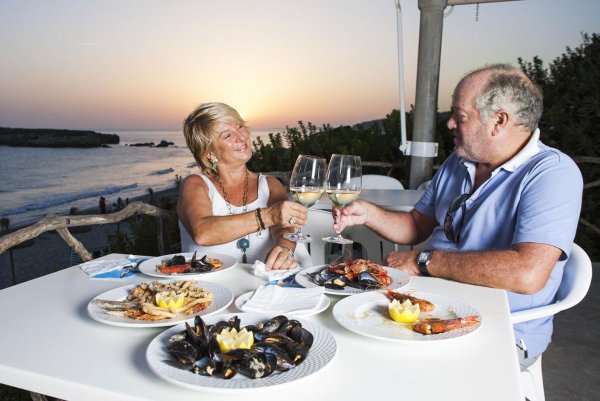 Our cooking has known to conserve itself throughout the years, recipes that go on from parents to their children. The Menorcan typical recipes are still being developed and adapted to the present time without losing their most traditional essence.
Plates as the fish stew of lobster, "oliaigua amb figues", the oven baked aubergines, rice and a great homemade assortment of confectionery
Menorca also develops the new Mediterranean kitchen adapting to seasonal products.